Cart (

0

)
Recently Added

0

Items
Total

$ 0.00
The item you just added is unavailable. Please select another product or variant.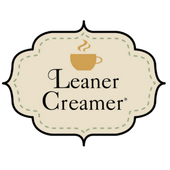 Cart
Recently Added
Total $ 0.00
The item you just added is unavailable. Please select another product or variant.
Healthy Coffee Creamers & Coffee Blends
Best Healthy Coffee Creamer
There is no better way to start off your day than with a hot cup of coffee, and you can transform your coffee by adding a great tasting, healthy creamer in it. Unfortunately, most creamers have sugar and fattening ingredients in them which throw a spanner in the works when you're trying to lose weight.
Leaner Creamer has come out with the ultimate solution for coffee lovers that are trying to lose weight with their range of healthy non-dairy coffee creamers. We offer a comprehensive range of the healthiest and best natural,no sugar free coffee creamers in the market that is available at affordable prices.
Lactose Free Coffee Creamer for You!
You can browse through our extensive creamer selection and find the flavor that you love to add into your coffee. We know how important it is to maintain a good diet when you're losing weight. If you love coffee and don't want to compromise on your weight-loss goals, a healthy, natural and sugar-free coffee creamer is the best choice.
From keto-friendly coffee creamers to lactose-free coffee creamers, we only stock the best coffee creamer in the market. It should be noted that our products don't work like a magic potion, and you'll need to combine a healthy diet with regular exercise to notice weight-loss results.
Leaner Creamer is committed to providing people with healthy options for coffee creamers, and that is why we only use the best products in our creamers, that will not only help you lose weight but lower inflammation and add more focus and energy!