Cart (

0

)
Recently Added

0

Items
Total

$ 0.00
The item you just added is unavailable. Please select another product or variant.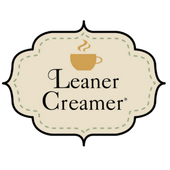 Cart
Recently Added
Total $ 0.00
The item you just added is unavailable. Please select another product or variant.
Metabolism Boosting, Keto Friendly Coffee Creamers
Best Non Dairy Coffee Creamers
The rich aroma of coffee wafting through your house is the sign of a perfect morning brewing. Don't spoil it by filling your heavenly cup of coffee with artificial and fattening ingredients that other coffee creamers are stock full of. Leaner Creamer presents a healthier creamer alternative to the mass of sugar-filled creamers that line the aisles in grocery markets today. Here at Leaner Creamer, our products are made with our customer's well-being in mind. We are committed to delivering a non-dairy, gluten-free, transfat-free, and sugar free coffee creamer with natural coconut oil that satisfies your every craving. Our variety of delectably scrumptious flavors will have any taste palette watering for our easy-to-use and well-balanced creamer every time you whip up some coffee. Not only are our delicious powdered creamers affordable for the every-day-customer, but they are also extremely versatile as they can be used in tea or as a sugar substitute when baking. Our sugar/dairy free coffee creamers can be found in stores such as Sprouts, HEB, Publix, Ralphs, Smiths, Kroger divisions, Albertsons, and Safeway.
Healthy Coconut Coffee Creamers for You!
Our keto-friendly coffee creamer was crafted in order to provide a wholesome and nutritious option that would add a splash of flavor to your coffee without sacrificing your health or weight loss goals. Make healthier decisions without forgoing the delicious taste of your coffee with our sugar free creamer that'll have you eager for more! Stay on top of your health and wellness resolutions with Leaner Creamer. Our coconut oil-based powders are non-dairy, sugar free, gluten free, keto friendly and infused with natural herbal supplements to boost metabolism and curb cravings! Although our creamer is made with the intention of aiding your weight loss journey, it is not magic. Our coffee creamers are made with all-natural ingredients that work best with healthy habits to help you become your best self. See the progress you can make by starting your morning cleaner.